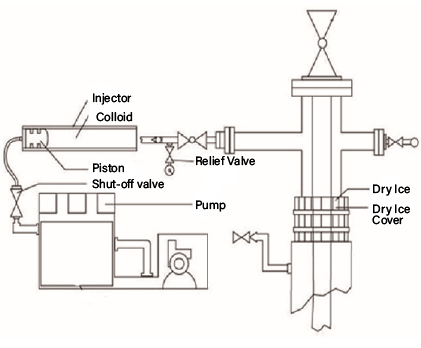 Introduction:
With the development of control technology of wellhead pressure, Hebei New Tiehu Petroleum Machinery Co., Ltd has recently produced a freezing equipment, which can temporarily freeze pipelines, wellheads and other parts under pressure, and complete the replacement or repair of parts above the freezing point. It has advantages of high safety factor, no damage to the production layer, no need for spraying, low operating cost, and so on.
Working Principle:
Clean the ground near the surface casing, install the freeze box, inject the pre-mixed colloid with certain proportion into the well through the hydraulic control device, add a mixture of methanol and dry ice in the freezer box, cool down and freeze the colloid in the well, to realize the function of freezing and blocking.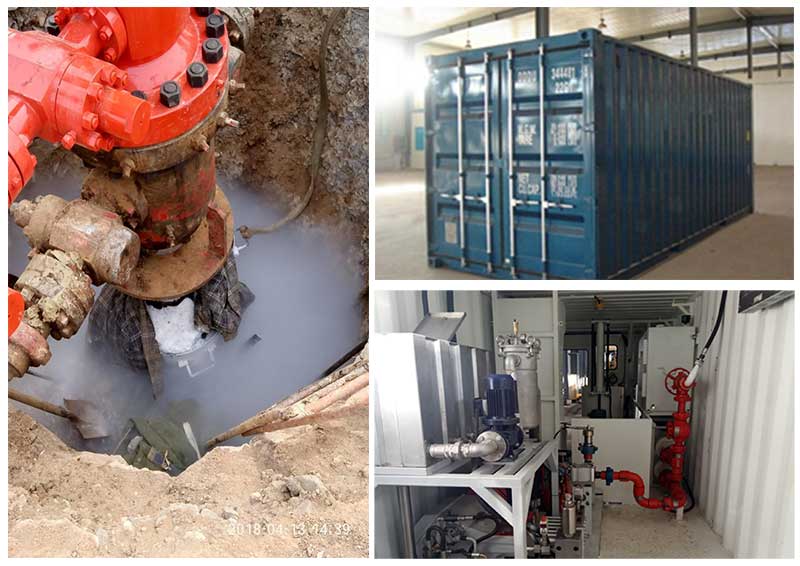 Hebei New Tiehu Petroleum Machinery Co., Ltd ( hereinafter referred to as the Company) was established in 2004. it is a comprehensive petroleum machinery manufacture enterprise that mainly produces oil drilling and exploitation equipment and accessories.