Steel Wire Cable Blowout Prevention Device for snubbing tests and perforation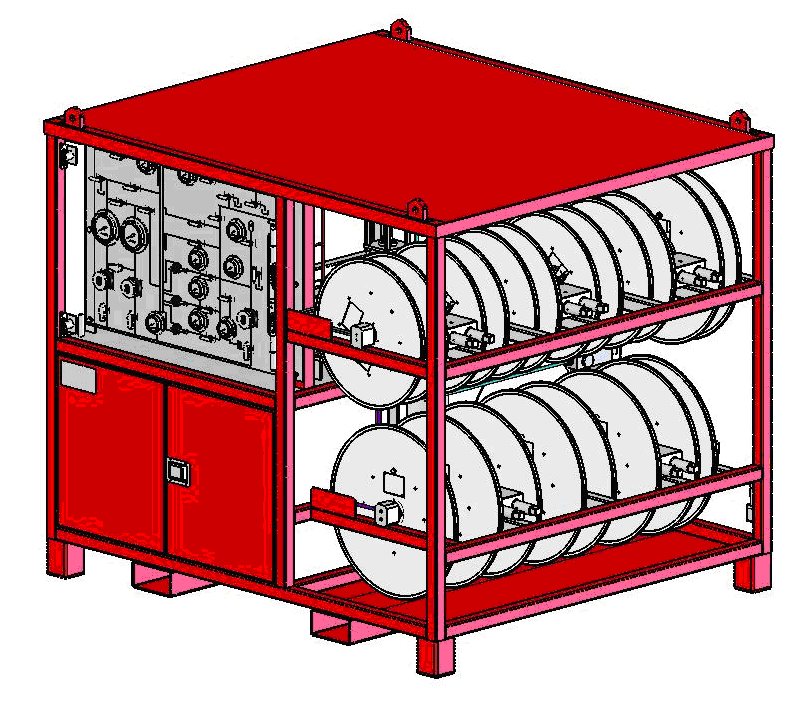 Introduction:
The cable blowout prevention device is used to provide buffer and transition zone of pressure for instruments lifting under pressure during cable downhole operation in oilfields. The wellhead can be sealed when the cable is in static and dynamic conditions during the operation, or the wellhead can be closed to prevent blowouts when the wellhead overflows uncontrollably or other unexpected situations during the operation.
Components:
Grease sealing control head, blowout prevention pipes, upper and lower catcher, BOP, pressure testing and blowouts components, circulating tee, heaven and earth pulley, wellhead conversion flange or joint, hoisting tool, hydraulic and grease pressure control system, air source, transportation skid, etc. The diameter of the blowout prevention pipe is available as 52 mm, 62 mm, 76 mm, 89 mm, 102 mm, 120 mm, 140 mm, 160 mm, 180 mm, and 220mm, and the rated working pressure of it is available as 21 MPa, 35 MPa, 70 MPa, and 105 MPa.
Hebei New Tiehu Petroleum Machinery Co., Ltd ( hereinafter referred to as the Company) was established in 2004. it is a comprehensive petroleum machinery manufacture enterprise that mainly produces oil drilling and exploitation equipment and accessories.